Mobile Tower Cranes
Our Mobile Tower Cranes are quick and easy to set up making it a cost-effective solution to our clients. They can tackle lifts in urban areas with confined sites and the associated phased developments.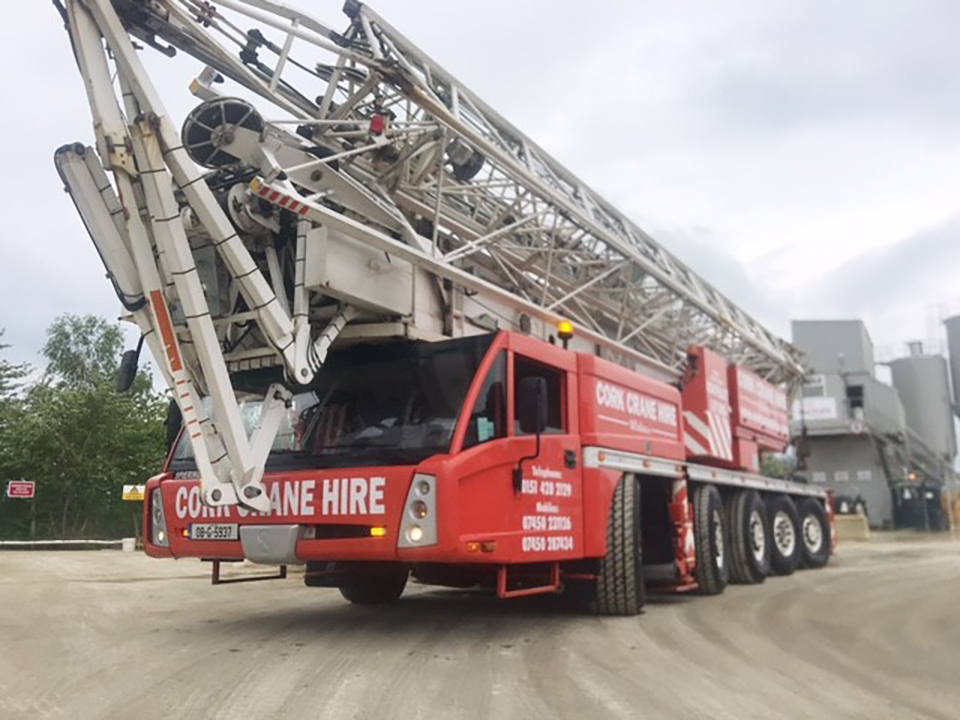 Cork Crane Hire offers a range of Mobile Tower Cranes throughout the UK and Ireland for hire.
Our range of mobile tower cranes provide customers with a cost-effective solution, they are compact, and can move quickly to any jobsite on or off the road with excellent manoeuvrability. This allows the user to lift and move any number of items, making works versatile for a wide range of lifting needs in nearly all conditions.
To enquire about hiring any of our mobile tower cranes, please call us on 0151 420 2129.