Contract Lifting
Cork Crane Hire's complete contract lift package offers our customers expertise and complete peace of mind with any project. We have over 40 years' experience in the industry, working on projects of all sizes and levels of complexity. We fully appreciate the complexities of certain lifts work tirelessly to reduce the risks involved to ensure a smooth and safe delivery of all your lifting needs. We pride ourselves on providing full risk assessments to the highest standards, reduce dangerous lift situations whilst conducting all jobs with the highest regard to safety.
Under the CPA Standard Terms and Conditions for a Contract for the Lifting and Movement of Goods Involving Crane Operation, the safe operation of the crane and the safety and welfare of its operator are the crane owner's responsibility.
It is up to Cork Crane Hire Ltd. to provide the following:
Carry out all work in accordance with BS 7121 and LOLER 1998.
Provide a competent Appointed Person* who has the knowledge, experience and
understanding of all aspects of the lifting operation.
Provide a qualified and competent Slinger/Signaller.*
Plan the lift and operate a safe system of work.
Provide all Method Statements and Risk Assessments.
Ensure that the crane supplied is of a suitable type and capacity.
Provide a crane that is properly maintained, tested and certificated.
Provide a competent* operator.
CPA Contract Lifts
Under CPA Contract Lift conditions, the customer remains responsible for providing accurate information relating to both the items to be lifted and to the ground conditions.
The customer must have public liability insurance.
It is important to note that a CPA Crane Hire contract only becomes a CPA Contract Lift Hire contract when the crane owner supplies the Appointed Person and, hence, accepts responsibility for all aspects of the lift.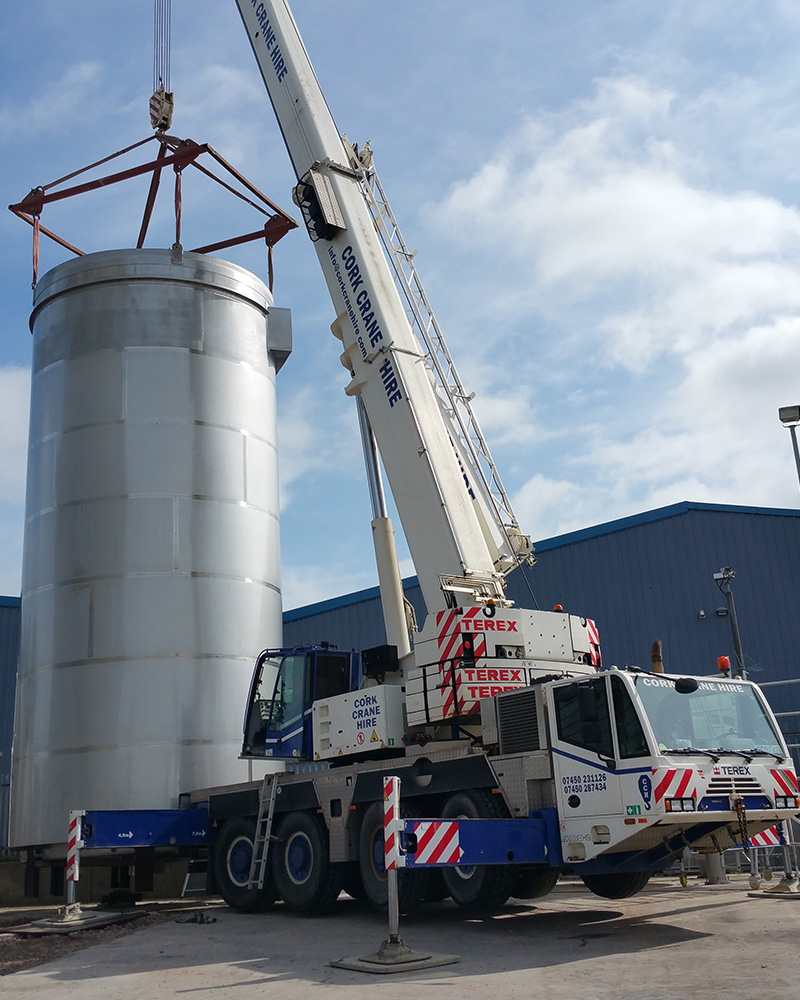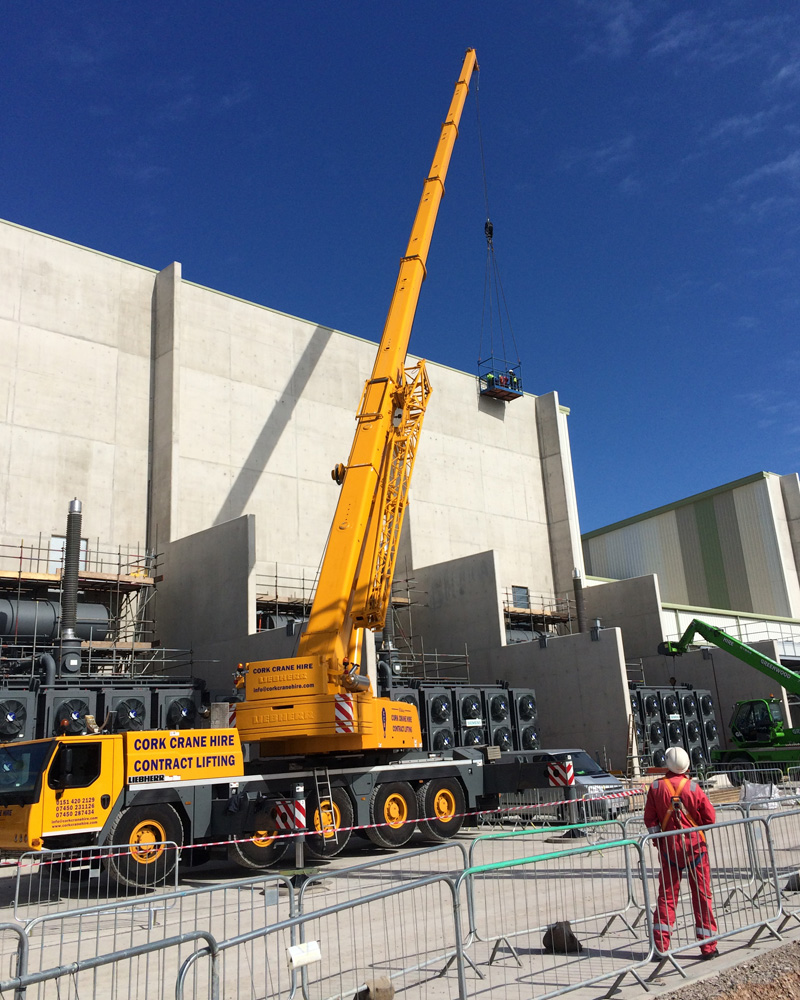 Appointed Person at Cork Crane Hire Ltd
Cork Crane Hire employs the most experienced Appointed Person personnel the crane hire industry has to offer. They assist our customers from large to small scale projects, safety is our key mission and with an impressive zero incidents. Our Appointed Person will:
Select the crane that's right for the type of lifting operation the project
requires.
Plan and oversee the entire lifting operation.
Ensure that all personnel such as crane supervisors, crane drivers, slinger/signallers, traffic management clerks, involved in the contract lift work together in order to provide the most cost effective and best service for our client.
We will ensure & check all supplied documentation required by the contract hire or CPA lift is supplied and completed.
Preparation of the site, management of the crane route to and from location.
Ensure correct communication between all involved parties during the lifting
operations.